Bhaktivedanta Archives Releases Original 1976 Audio Plus 2013 VedaBase Update
BY: EKANATH DASA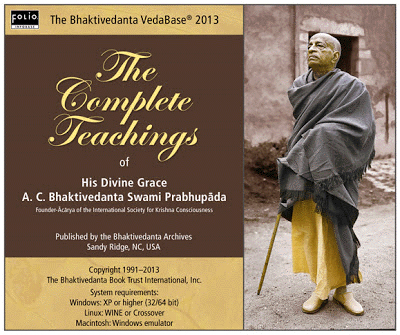 On November 6th, the Disappearance day of His Divine Grace A.C. Bhaktivedanta Swami, the Bhaktivedanta Archives offers two new releases: the VedaBase 2013 update and the original audio of Srila Prabhupada for 1976.
Please see our Blog announcement
here
.
Thank you.
May this meet you all well and in enthusiastic KC spirits.
Your servants at the Bhaktivedanta Archives